Attention: Who Else Wants To Have Their Own Instant Collection Of High Quality Products To Sell For 100% Profits... Without Writing A Single Word Ever?
From: Edmund Loh & Khai Ng
Dear Respected Marketer,
ou and us know that the massive money is in sales. That is why copywriters are paid top dollar to do what they do. But what if you possess a collection of 'copy and paste' words that enables you to quickly and easily put together your own profit-pulling sales letter...
How would that sound?
And what if you can use this powerful tool in ANY niche market you want?
Make no mistake about this...
If you are a marketer, having the ability to put together a something that will give you the ability to sell has so much to offer to your profits.
In other words: if a copywriter is a soldier, swipe files are the bullets they need to go into battle.
No bullet? Well… you know what happens next right?
In other words, the swipe file is the marketer's most prized weapon! It doesn't matter if you're a:
Content publisher
Blogger
Social Media Mogul
Copywriter
Life Coach
Leader
Or an average guy/girl...
Words are your sharpest weapon, the strongest defense and the most powerful ally that you can have!
Now that we've established the fact that swipe files are great, let me tell you about the benefits of having private label rights to the swipe files.
You can SELL this lucrative tool to marketers all over the world.
Remember, you can…
Use it as a 'secret weapon' yourself…
Sell it to others!
Two benefits bundled into one!
(It's almost like reaping the benefits of being both the 'soldier' and the 'arms dealer' at the same time if you know what we mean…)
We have a habit for overdelivering (especially at the sight of our lazy competitors). That is why we provide not 1... not 2... not even 10... but 20 Swipe Files for all occasions!
A Sneak Peek Inside
Swipe File Chamber...
1. Headlines (365 swipes!)
If you can't get this right, you might as well skip the rest of the sales letter because the headline is the first thing (or the last thing) that a person sees on the page of a sales letter. With a beefy selection of headlines, you will be able to catch your prospect's eye and let the rest of the sales letter do it's magic!
2. Sub-headlines (262 swipes!)
Double your impact with swipes of sub-headlines. Once the headline has grabbed your reader's attention, the sub-headline will summarize the benefits in such a way that the customer will be hooked reading the rest of the letter
3. Hypnotic openers (283 swipes!)
'Dear reader', everything that goes after here should be strong, punchy and packed with details. It's like saying 'once upon a time' and opening up the magic of the beginning of the story. Hypnotic openers will get the ball rolling.
4. High converting bullet points (192 swipes!)
If you want to lay the ideas out line after line, make sure it counts. This swipe module will give you the tools to convey your benefits at light speed.
5. Persuasive guarantees (100 swipes!)
If you have difficult customers who just won't buy, give them a very, very, very strong reason why. Guarantee them that nothing will go wrong and there's no risk. Find 100 ways to say it persuasively, niff' said!
6. Benefits (102 swipes!)
To every customer, it's always 'WIIFM' which stands for what's in it for me? Show them that you mean business by outlining the benefits in different ways.
7. Bonuses (100 swipes!)
Everybody loves bonuses. Find a hundred ways to say 'I love you' by showing your customers with throngs of mouth watering free gifts that will make them drool at their sides.
8. Call to action closers (100 swipes!)
You can write a great sales letter, but if you can't clinch the last moment, it will be worth nothing. You need to get your prospects moving and turn them into customers using these call to action closers.
9. The moment of decision (100 swipes!)
You've reached the final blow so it's time to 'finish it'! These calls to action closers will tip the one sitting on the fence off to the right side ensuring the sale and your continual profits.
10. Powerful post scripts (252 swipes!)
Ironically, people might skip to the end of the sales letter and this is where you'll catch them with powerful post scripts. P.S. This is a really powerful module!
11. Engaging questions (100 swipes!)
Questions are really powerful! You may not be sitting in front of the computer watching your customer, but asking questions using in your sales letter is almost as good as being there. Questions engage the prospect and unlocks their mind ensuring that they are interested in what you have to offer.
12. Comparisons (100 swipes!)
Fancy a little social proof? Nothing is better than showing how good your product is by beating down others. You will look better by comparison and this will skyrocket your perceived value! Use 100 of these comparison words to show your true copywriting power!
13. Killer article titles (100 swipes!)
Some people think article marketing is not about copywriting. It's not true because if no one reads your articles, nothing gets accomplished. And you want to get people to read yours by getting hooked on your title. This is a really powerful tactic in marketing.
14. Bombastic blog post subject lines (100 swipes!)
The same as article titles, the blogging apple doesn't fall too far away from the content tree. You need attention grabbing blog post subject lines. People and the search engines will pick it up as well.
15. Email marketing subject lines (100 swipes!)
Increasing your click through rate starts from the open rate of emails. If you have a compelling email subject line, you will be able to get people to get to your sales letters. We'll show you 100 ways how to pull it off.
16. Follow ups and follow throughs (105 swipes!)
Customer not buying yet? Send them email after email. It's all in the autoresponder anyway so just putting these in will get people to come back to it over and over again until they buy.
17. Personal branding (104 swipes!)
If there's one thing you must effectively sell more than anything in the world - it would be yourself (or your company). People write resumes all the time. Blog 'about' pages, Facebook profiles, Twitter profiles, you name it! It's all about you!
18. Getting an idea across (100 swipes!)
Sometimes you might have that killer idea but you don't know how to get it across. These swipes will guarantee that you will not be at a loss for words when you want to pass the killer idea to your audience.
19. Social media attention grabbers (145 swipes!)
Are you a Facebook or Twitter junkie? These tweets or post updates will get you to increase your click through rates or get you more 'likes' on Facebook. Especially powerful if you are in to social media.
20. Newspaper ads (136 swipes!)
Last but not least, these newspaper ad swipes will help you to increase your business. It doesn't matter if you are online or offline, they get the job done. You will have at least 100 of these to get you started.
... That's A Total Of Nearly 3,000 Swipes In One Mega Swipe File Chamber!
You can use the products for personal use. This is so powerful that it will save you countless hours and thousands of dollars of hiring writers, copywriters or content creators!
You can put your name on the products as the author!
You can edit the contents, change the E-Cover, re-title the products, and include your very own back-end affiliate links!
You can break the E-Book contents down to articles for your viral article submissions, blogs or even e-zine!
You can sell the products, individually or in a package at any price you wish! The profit potential is yours to decide and remember... you keep 100% of the profits!
You can add the products into your paid membership site for your members to enjoy and increase the perceived value of your membership content! (PDF file only)
You can use the products as a bonus to another product you are selling!
You can include these products into a paid package and sell at a higher price!
You can sell the products through dime sale events!
You can offer the (Master) Resell Rights - together or separately - to the products and sell at a higher price!
You can use parts of the product to give away to build your mailing list!
You can change and publish the products offline!
And so much more! The sky is the limit! This is your cash cow - there's just TOO MANY ways to make money with these swipe files!
Simply put: don't let whatever considerations stand in the way between you and your success. Swipe File Chamber is designed to be TIMELESS. EVERGREEN. As long as people use copy, these products will sell perpetually FOREVER.
The big money you make THIS year will also be there (possibly even more) next year, the year after that, and the year after that... until FOREVER!
Until the day the Internet disappears (which is never...) you would've created a form of passive income every single month.
And with all the product creation done for you so you don't have to, not only you can leverage on this ultimate swipe file vault to fuel your marketing and advertising copy needs, you can profit two-fold by selling to others... in your name!
You have to be blind to not see where this is going.
But we have reason to believe you are a sharp marketer and we invite you to cash in on this timeless opportunity with our newest Private Label Rights creation.
And Since You've Read This Far And We Reckon You're Interested, We're Compelled To Give You A Nice Reward In The Form Of Wealth-Building Bonuses (If You Act Today):
Grab This PLR Package + The Bonuses Now!
... But we won't.
For a couple of good reasons.
As said, we knew what it was like salivating as others were making big bucks off golden opportunities that we have missed.
We know what it is like to have your parents or spouse nag at you constantly when you don't have anything to show for it.
We also know what it is like to have people CRITICIZE you for being a loser - not because we didn't have what it takes but because we missed the right opportunities.
We went down those trenches and we know what it is like standing here pondering that 'first step' or when it is the right time to COMMIT and EMBRACE an opportunity like this.
Your opportunity is NOW and it is handed over to you on a silver gold DIAMOND platter.
We want you to succeed.
Therefore, your total investment for this massive package is...
$1,997
No... we won't charge you $1,997 (though it would be a steal!)
$997
Not even $997!
$197
No Way! Not Even $197 - we wanna make it affordable so you can easily take advantage of this...
$67 ONLY!
That's right! No typo here. At this small investment you can get the Private Label Rights package to our newest, hottest swipe file chamber and be in business with this super hot demand product you can brand and call your own!
Make just 3 easy sales at $27 each and you already recoup your investment.
Make another 25 sales and your profit margin is 100%...
Make 100 sales and your profit margin is 500%!
We don't see how is it possible anyone CANNOT make money from this package.
And we're staking our reputation on the quality of our latest PLR package with...
So there you have it...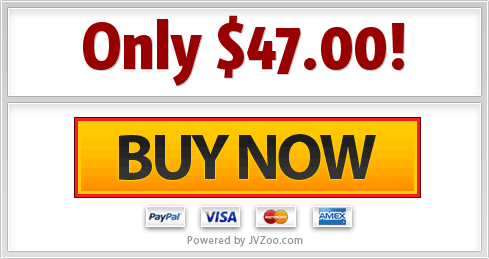 Warm Regards,